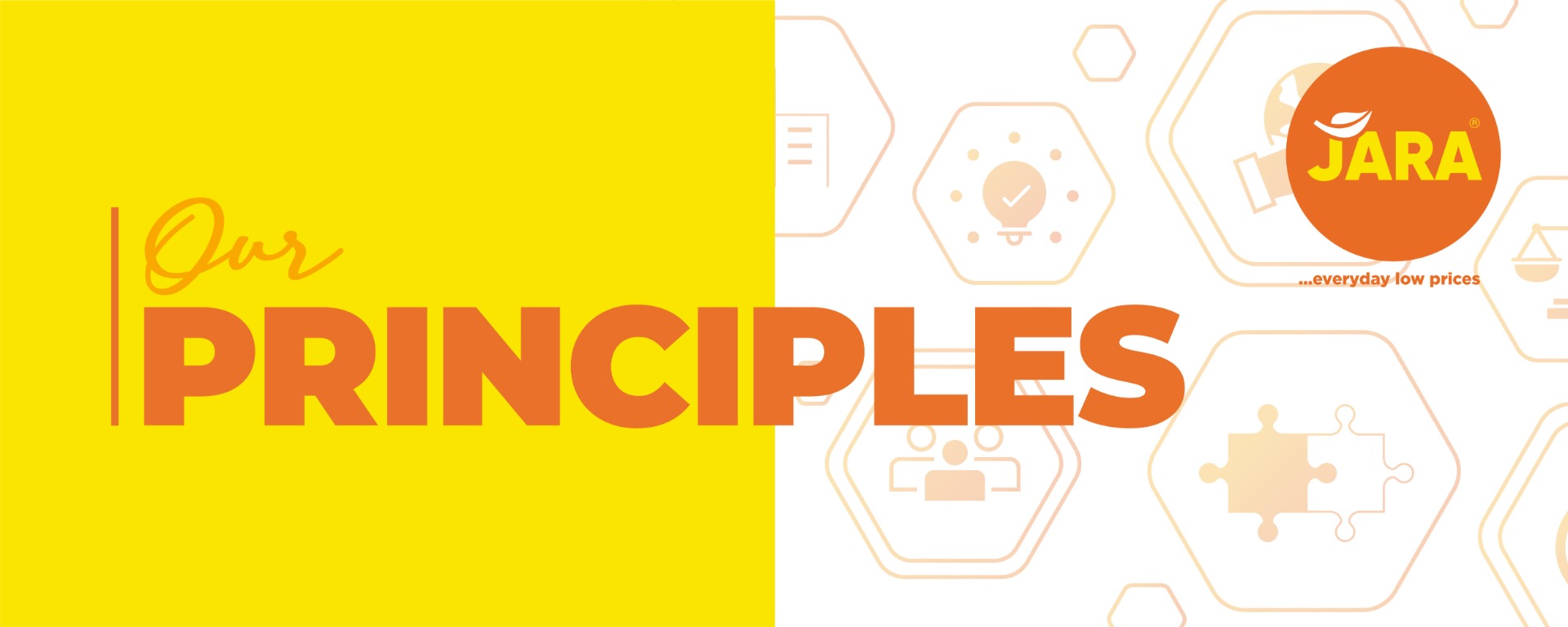 OUR PRINCIPLES
These we abide by
JARA Code of Conduct
Based on our Corporate Responsibility Principles, we formulated our Code of Conduct. In other words; our ethical policy. As you know, JARA is a discount food retailer with a clear Mission & Vision. In everything we do we try to meet the customer's expectation of good quality at a low price. One of the core values in our business is therefore respect. Respect for our customers. But, also for our employees, our business partners and for the authorities.
JARA Corporate Responsibility Principles
Based on our Mission, Vision & Values, JARA aims to conduct its business according to the principles of corporate responsibility (CR). These CR principles define the overarching commitment to business ethics and values throughout the JARA business. Every business activity undertaken, and every guideline and instruction given, must be consistent with the CR Principles. This document describes how we strive to apply these principles in all the areas of our business operations specifically relating to our customers, society, people, environment, supply chain and Nigerian farmers.